Inferno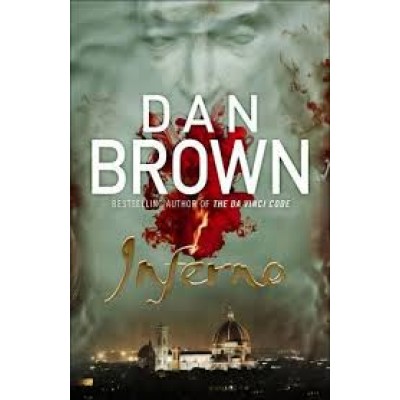 Cash On Delivery (COD)
This product is available for COD per our COD Policy
Return Policy
This product is covered under Return / Refund Policy if received in Defective / Damaged condition
Description:
The astonishing new thriller from the bestselling author of The Da Vinci Code and The Lost Symbol.Dan Brown's new novel, Inferno, features renowned Harvard symbologist Robert Langdon and is set in the heart of Europe, where Langdon is drawn into a harrowing world centred around one of history's most enduring and mysterious literary masterpieces.As Dan Brown comments: "Although I studied Dante's Inferno as a student, it wasn't until recently, while researching in Florence, that I came to appreciate the enduring influence of Dante's work on the modern world. With this new novel, I am excited to take readers on a journey deep into this mysterious realm…a landscape of codes, symbols, and more than a few secret passageways."
lbuo ggiAbout the Author
Dan Brown is the bestselling author of Digital Fortress, Deception Point, Angels and Demons, The Da Vinci Code and The Lost Symbol. He is a graduate of Amherst College and Phillips Exeter Academy, where he has taught English and Creative Writing. He lives in New England.