Gond Katira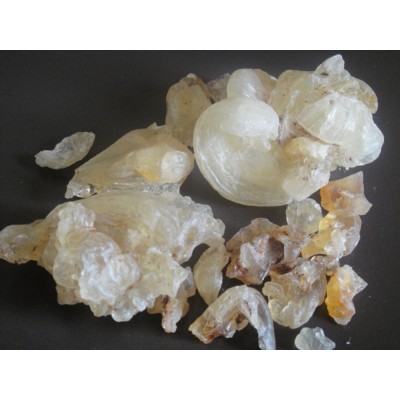 Cash On Delivery (COD)
This product is available for COD per our COD Policy
Return Policy
This product is covered under Return / Refund Policy if received in Defective / Damaged condition
What is gond katira? benefits and uses of gond katira
Gond katira is a gum which is obtained from the dried sap of several species of eastern areas. It's mostly used in India and Pakistan and eastern countries. Iran produce big quantity of Gond katira. There are many names of gond katira like Dragon gum, Tragacanth gum, quatira Shiraz gum, Qujah and gum Elect. Gond katira include high protein and good for health because it helps to cure body heat problem.
In summer with increase in temperature people try to get rid of hot and warmness whereby they intake a lot of fluids including cold drinks which is not natural. In addition to other natural remedies which are known for cooling down body temperature, Gond Katira is the best one.
Ingredients:
Sugar : as desired or as per taste
Cardamom powder : a pinch
Recipe:-
Get gond katira and make small crystals of gond katira. Soak gond katira in water over night. Take large bowl for soaking gond katira because it increase in volume.
In morning gond katira will become jelly like it nearly looks like crushed ice. Now drain water and wash this little stiff jelly two or three times.
Boil milk with sugar and cardamom until milk remain half in volume. Cool it in refrigerator then add washed gond katira garnish with almonds slices.
You are ready with natural drink with rich health benefits.