Email database of Delhi and NCR Shoppers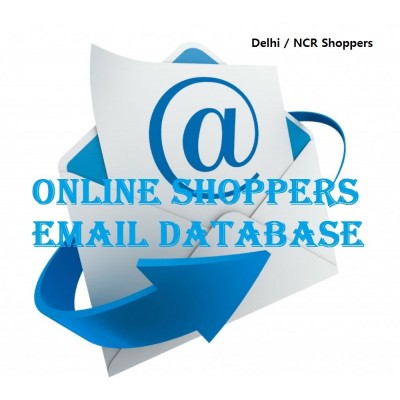 Cash On Delivery (COD)
This product is available for COD per our COD Policy
Return Policy
This product is covered under Return / Refund Policy if received in Defective / Damaged condition
Online Shoppers Email Database is database pack which is collected from Online Shopping Portal Website for Email Marketing Purpose. This Shopping portal Database Pack Contains Huge Email ID List Of consumers who buy online products and service frequently. The People Who are interested to shop online are included in this list.
You are very near to this huge number of Online Shoppers of India, you just need to buy this Indian Ecommerce email database pack and apply through Email Marketing. It includes shoppers from all the states and cities of India like Maharastra, Delhi/NCR, Haryana, Uttar Pradesh, Hyderabad, Assam, Karnataka etc.
This Email Database will be useful for selling your products online. Promoting your business products with our database will reach you towards target audience. Our database will gurantee an increase in your sales with revenue in less investment.
Data Field in Excel Format - Name, Email, Date of Birth, Current Location, Gender, Address
Number of Emails: - 4,64,317